Decron was founded in 2003 as Custom Steel Designs, a supplier of decorative and architectural metal products. Since then, we have expanded our capabilities and our company, shifting our scope to production under our new brand and name, Decron.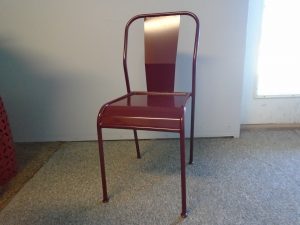 Decron stands for Decorative, Creative, and On Time, and this is the foundation of our fabrication shop. Our goal is to bring out the beauty and performance of metal, offering quality and custom products to our customers. Our dedication to our customers has allowed us to position ourselves strategically to serve them, filling the gaps in their production by making parts that aren't currently available. 
Our shop is outfitted to supply everything from design assistance and prototyping services to in-house packaging and delivery. We fabricate prototypes with quick turnaround times so that our customers can test them as quickly as possible. Our shop is equipped with laser cutting technology, welding and grinding equipment, and metal forming machinery for professional and efficient production of metal components. Often, our customers come to us for custom small to medium production volumes, or to replace parts that they can't acquire anywhere else in as little time as it takes us to make it. 
For a durable and aesthetically pleasing finish, we also have in-house powder coating capabilities. Powder coating is a cost-effective and safe surface finish that adds a hard, protective shell to the components for both indoor and outdoor applications. It comes in many colors as well, adding aesthetic appeal and value to exterior components that require it. 
What allows Decron to stand out though is our commitment to our customers. We implement Lean manufacturing principles into our organization so that we can provide faster turnaround times and improved, consistent quality, delivering products on time and within budget. We take the time to understand each customer's vision for their product so that we can bridge the gap between design and production. Our dedication to quality is unmatched–no product leaves our shop before our experienced craftsmen ensure that it meets or exceeds customer expectations. Our goal is to reduce customer workload and stress, while providing lower costs and improved quality. 
Decron delivers. We take pride in our work and craft each project with care. For more information about how we can serve you, check out our website.