Upholstery
We source quality, durable fabrics and do all cutting and assembly right here in our shop.
All of our upholstery is handmade by our well-trained team. We work together to give you the quality products that you deserve at the standards that you request. No product leaves our shop until we've personally ensured that it is exactly what you need.
Decron's Capabilities
We've made products for industries such as:
Recreational Vehicles
Sports utility vehicles
And we are always looking to expand into new industries as well!
The materials that we most commonly work with are: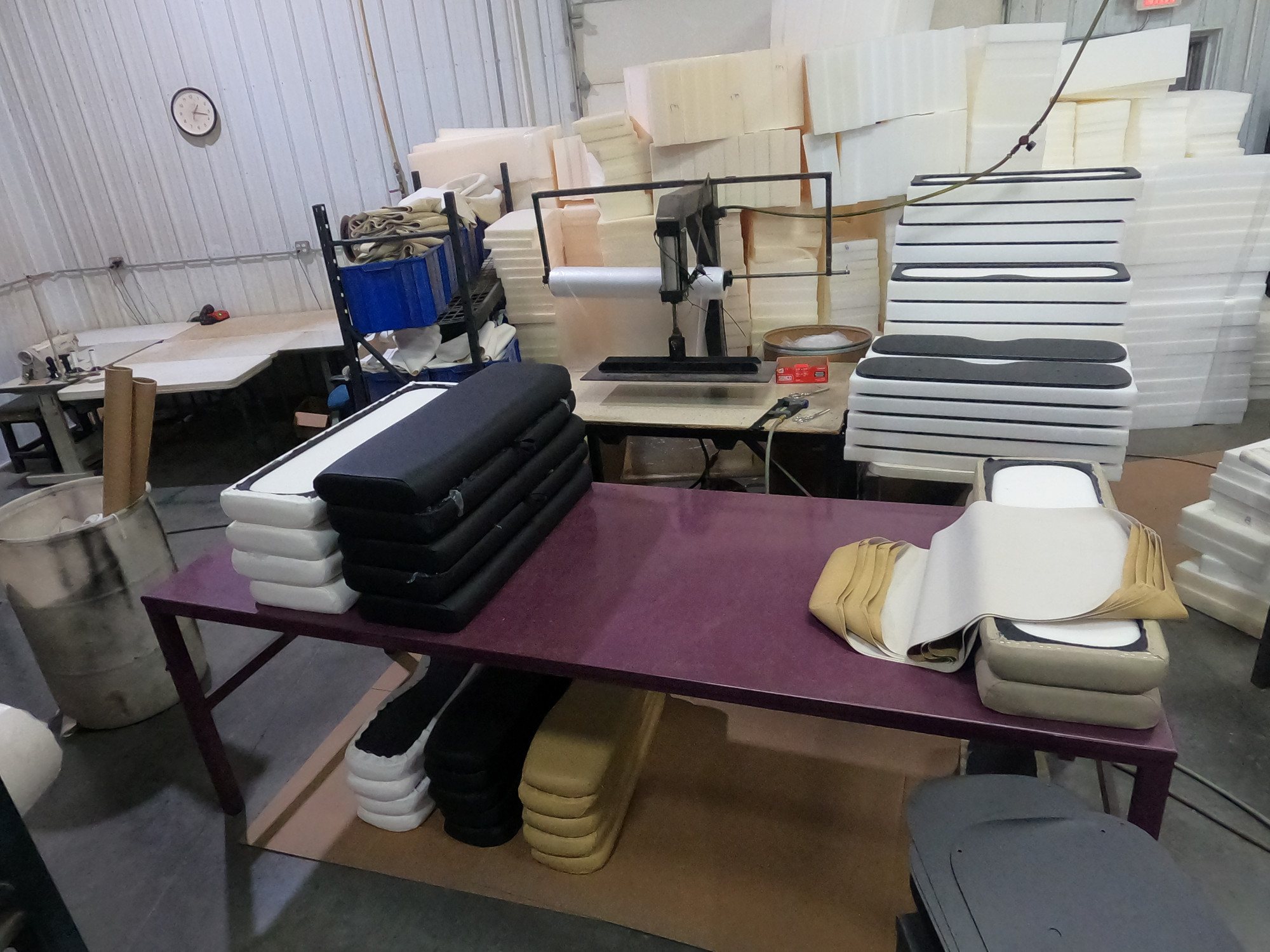 Why Choose Decron?
Our goals are simple. We strive to deliver quality products, on time, and without compromising costs, time, or efficiency. We ensure that the quality of our parts or products consistently meets our high standards, as well as our customers. And we literally do deliver the parts that we make, with a shipping warehouse here on site.
We care about you and your needs, and are committed to serving you to the best of our abilities. If you're ready to get started, or if you have any questions, don't hesitate to contact us through our website, or to call us at (260) 768-7268.
If you're looking for someone who will work with you, who can provide products that will make your customers happy, and who can save you time, money, and even reduce your workload, then choose Decron. We care about each of our customers, and we take pride in our work.
If you're ready to get started, contact us here on our website or call us today!